Michael Thompson's Australian Storm Chase Diary
29th Decmber 2006 - Small hail but heavy hailstorm, Braidwood, NSW
The 2006 year ended with some very weak storms, a sad but fitting finale. I scored a small hailstorm in a state forest south of Braidwood. Further west the storms struggled in poor moisture, but we ak SE surge along the eastern ranges provided enough spark for storms.
All the pictures are video stills, there was no storm structure to photo and it was simply too wet to venture outside the car.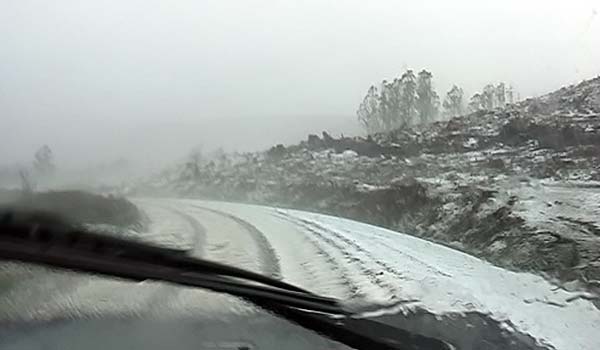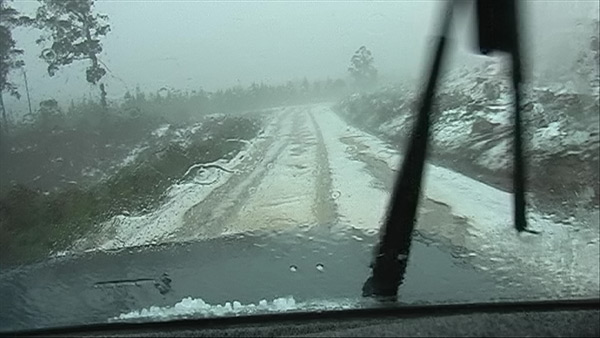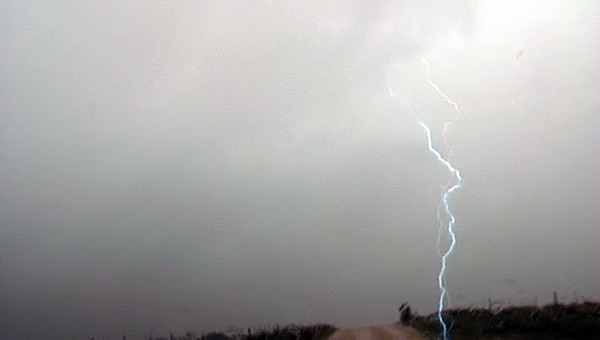 Many rookie storm chasers have thought they have caught a step leader - but in actual fact these are simply due to the reflection and ghosting inside the lens of the camera. See next framer for actual bolt. Close but still about 100-200m away