28th February 2010, Storms Illawarra Coast

Click any image for much larger size

This day always had potential, but instability was best right on the coastal margin. I waited for storms to develop in a more favourable environment to my south, but the first decent storm actually went up to my west and tracked north onto the escarpment plateau just north of Wollongong. At this stage the storm was still building and weak inflow features can be seen.


As the storm approached it quickly become very outflow dominated.





When I finally intercepted this more powerful storm its features were obscured somewhat by hazy high overcast, however there is the hint a supercell structure, a long inflow band and a weak meso like area (just left of the blue flag, also the updraft barrel of the storm is faintly visible.





The storm moved rather quickly in a NE direction. When it reached the Mount Saddleback area near Kiama I was getting rather excited as storms can develop from extra uplift around this range. When I drove over the range the rain was torrential. However the storm stuck to its NE track and tracked off shore and died.
Some video stills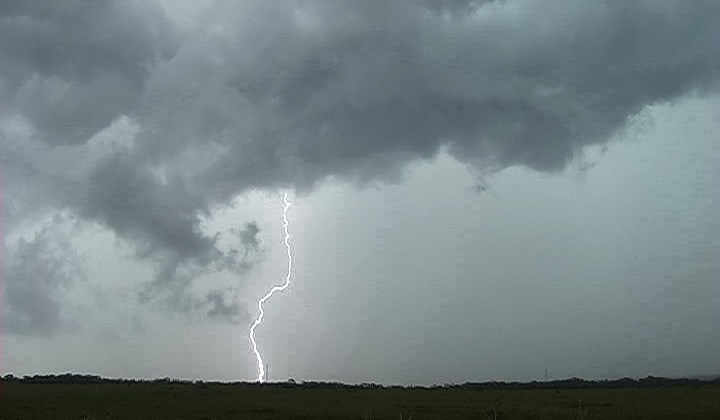 Storm Chasing and Weather Events Home Page | Main Weather Page | Lightning | Video |